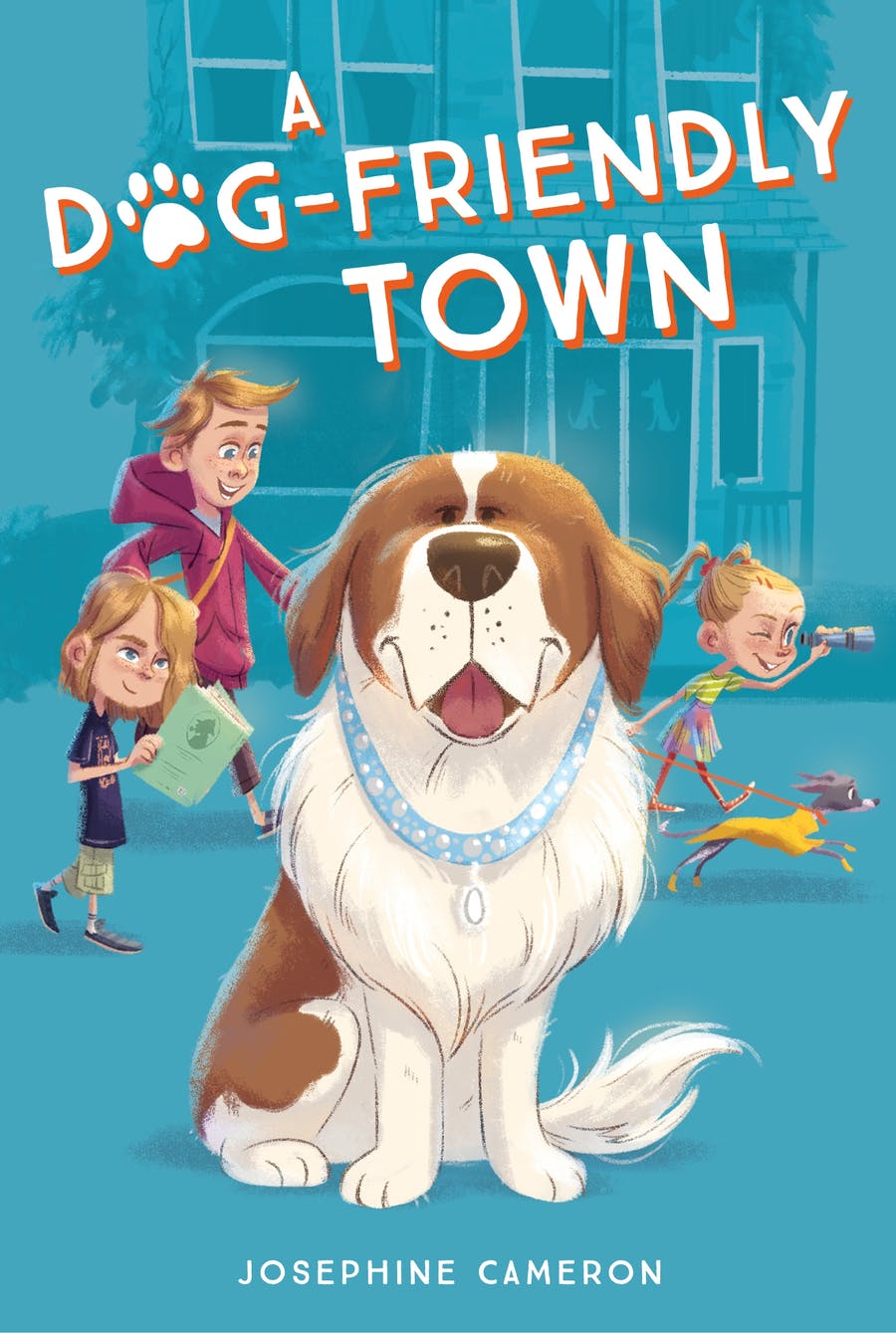 "This book has it all: a captivating plot, an exciting mystery, and likeable characters. VERDICT: A highly enjoyable mystery for upper elementary. A recommended purchase." –School Library Journal
A Parents Magazine Storytime Pick!

"Mystery fans will enjoy the multiple twists here; dog lovers will wolf it down." –Booklist, ⭐

starred review



"Overflowing with eccentric characters, adorable dogs, and canine-centered wordplay, this middle-grade mystery offers a smart, playful romp reminiscent of Raskin's classic The Westing Game." –Bulletin for the Center of Children's Books, ⭐

starred review



"Thoroughly entertaining―mystery fans and dog lovers will lap this one up." –Kirkus Reviews ⭐

starred review
Josephine Cameron's A Dog-Friendly Town is a delightful middle-grade cozy caper sure to excite dog-lovers and gentle mystery readers alike!
Twelve-year-old Epic McDade isn't ready for middle school. He'd rather help out at his family's dog-friendly bed n' breakfast all summer, or return to his alternative elementary school in the fall, where learning feels safe. But change comes in all shapes and fur colors. When Carmelito, California is named America's #1 Dog-Friendly Town, all the top dogs and their owners pour into Epic's sleepy seaside neighborhood for a week of celebration.
The McDades are in dog heaven with all the new business until a famous dog's jewel-encrusted collar goes missing. Every guest is a suspect, and Epic will have to embrace new friends and new ideas to sniff out the culprit before the week is through.
If you use my Indie-Bound , Bookshop, or Powell's link, I receive a small referral commission; if you use my AmazonSmile link, .5% will be donated to Mid Coast Hunger Prevention Program
Here's a secret: I'm allergic to dogs. 😞 In 6th grade, I was sick so often that I missed 60 days of school! I was heartbroken to find out my sinus problems stemmed from hanging out (All. The. Time.) with the pets I loved. I wrote A Dog-Friendly Town because I wanted A) to make my husband laugh, and B) to give us both some dogs to hang around with since we can't have any in the house. I made up everything that happens in the book, but I based some of my ideas on real life…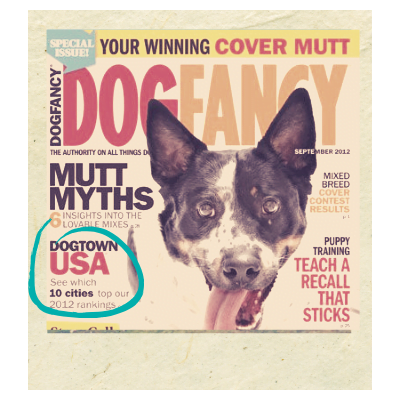 Dog Fancy Magazine (now Dogster) used to give out an annual award to America's best cities for dogs, naming the winning towns Dog Town, USA. A few years ago, Aunt Joey and Uncle Jim took me to Dogtown USA: Carmel, California, and the idea for A Dog-Friendly Town was born!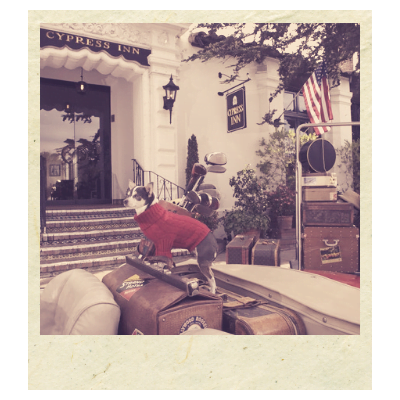 Carmel, California is home to the Cypress Inn, the dog-friendliest B&B for dogs and their humans. When I learned it was co-owned by one of my favorite celebrities (Doris Day, the late actress, musician, and animal activist) I had to set my book at a dog-friendly B&B!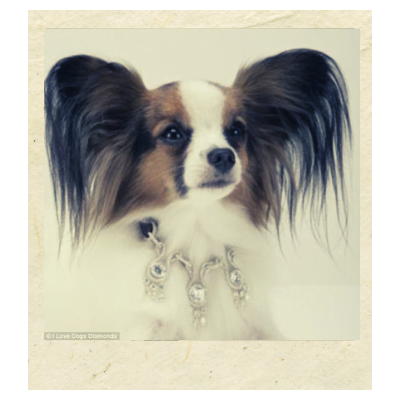 Yes, there really ARE fancy jewel-encrusted dog collars out there, folks. I originally thought giving Sir Bentley a $500,000 collar was an Outlandish Idea, but the one pictured above sells for a cool 3.2 million dollars in real life! Truth really is stranger than fiction.
My dog, Trixie, was photo-shy, but she was the best dog in the universe! When I was young, Trixie and I often dreamed of solving mysteries together. When we weren't out having adventures, we loved to cuddle up with my cat, Kitty, and read stacks of comics and books!
BONUS HINT: I learned how to make brushbots at Instructables. You can learn how to make *anything* there!
BONUS HINT: A great resource for tinkering projects, education, and ideas for all ages: Make Magazine.