Books of Wonder: Middle Grade Mystery & Adventure
Sunday, June 12th, 4pm. Join Manhattan's beloved children's bookstore, Books of Wonder, for a virtual panel discussion and Q&A with middle grade authors who love to build suspense! Speaking of suspense, stay tuned for an event link and full panelist list…hope to see you there!
April 27, all day. Augusta Civic Center. Maine Librarians Reading Round Up is an annual conference that brings together those serving youth in a Maine school or public library. The day long event includes workshop sessions, Cream of the Crop review of best books, vendors, author signings and more!
It's a Doggone Book Party!
April 15, 3:00 p.m. at the Curtis Memorial Library in Brunswick, Maine. Join me and four of my favorite Maine authors while we talk about dogs, watch a puppy slideshow, and learn about dog rescues! (Sponsored by Gulf of Maine Books)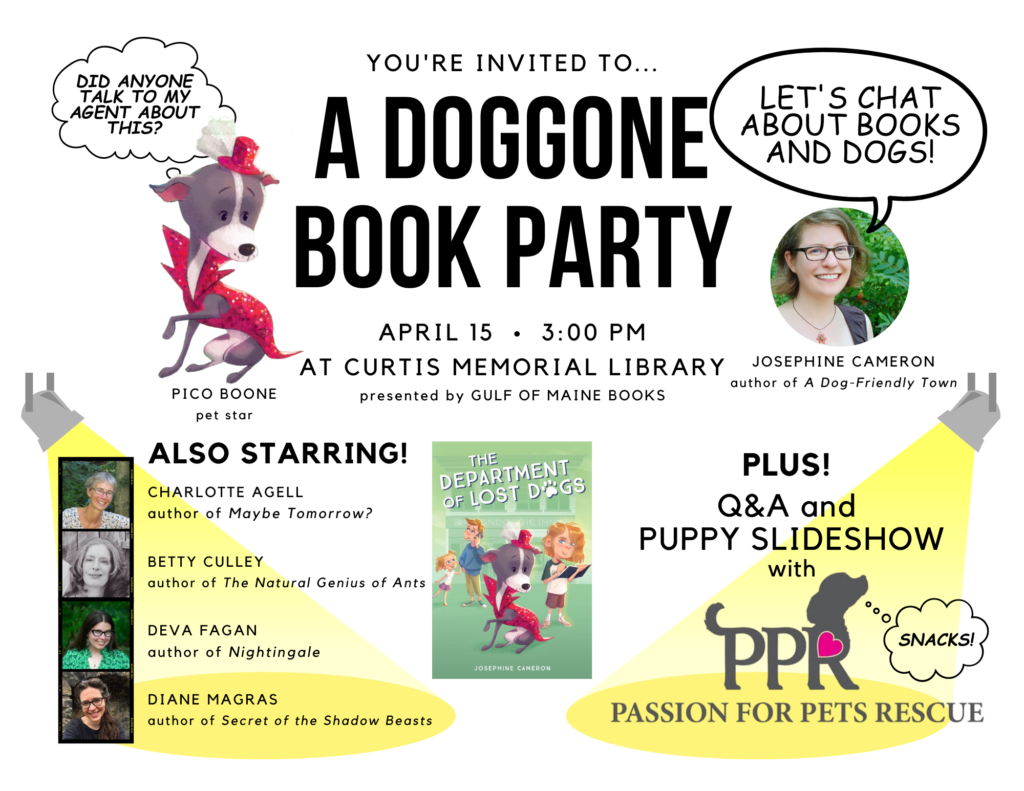 Not All Heroes Virtual Book Launch @ Print: A Bookstore
A Dog-Friendly Town Virtual Book Launch @ Print: A Bookstore
Maybe A Mermaid Book Launch @ Print: A Bookstore
Interested in booking an event?
For school visits and other event requests, please contact Macmillan Children's Publicity: childrens.publicity(at)macmillanusa.com.