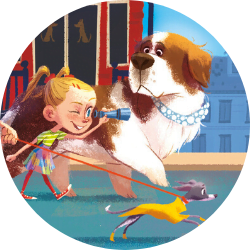 In my email newsletter this month, I shared some gift ideas for kids (of all ages) who like to make things. Creating, building, and experimenting are important life skills that help us become good problem solvers (and they are an excellent way to pass the time during a winter pandemic). In my newest book, A Dog-Friendly Town, the McDade siblings love to tinker. Epic's always experimenting with a circuit or a gadget, Rondo has a stash of homemade detective tools, and Elvis loves to create art and her own yoga moves!
Read the full list of my Gift Ideas for Kids (all ages) Who Like to Tinker.
If you'd like to receive my (mostly quarterly) newsletter, please sign up on my website!